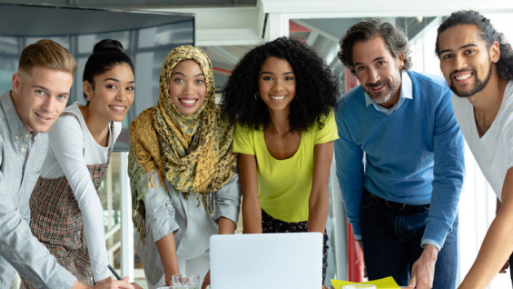 The PCA in a nutshell
Promotes the development of a Transformational Culture (fair, just, inclusive and sustainable).
Connecting people professionals in a very modern form of network.
Provides access to People & Culture Essentials (PACE) videocasts, live blogging, the @PACE talk show, and P&C book clubs.
Offers a variety of exciting events to the people and culture profession with unique member only events.
Celebrates people and culture excellence via the annual People and Culture Awards, premiering in late 2023.
Creates, curates and commissions research and evidence in collaboration with educational and research institutions.
Enhances the profile of compassionate and collaborative problem-solving techniques such as mediation, facilitation and restorative justice.
Benefits of membership
Whilst the PCA is of benefit to all people professionals working across the globe, we offer a comprehensive package of benefits to our members such as continuing professional development (CPD) events, workshops, webinars and podcasts.
Below are just some of the benefits that The People and Culture Association delivers:
Opportunities to connect with progressive HR and people and culture professionals.
Grow your skills, grow your network and grow your career.
Immerse yourself in the latest thinking from global HR, OD, L&D, leadership and other experts.
Be inspired by having access to regular newsletters online chat & member helpline.
Gain ongoing learning and insights through regular People & Culture Essentials – webinars & podcasts.
Share your stories your knowledge, your expertise and wisdom with others – be part of of something bigger than you, bigger than all of us!
Participate in exclusive member only events including the people and culture awards and the annual PCA conference.
The People and Culture Association offers two levels of membership: Individual and corporate. Click the button below to find out more
Member news & events
In addition to our freely available resources, members have exclusive access to a diverse portfolio of training and events, including webinars, CPD sessions and networking events. Members will also receive regular updates via our weekly newsletters which will contain information on key topics, industry relevant articles, research opportunities, upcoming events, recent blogs and more.
Webinars & Podcasts
Below are a selection of videos, webinars and recordings from events that we have produced.
The latest news
This area is dedicated to providing you with the latest news, articles, blogs and thought leadership from expert contributors across the globe.